Which trucking movies do you prefer most?
Even though trucking movies feature trucks and portray truckers, most of them don't represent the professionalism trucking companies expect from truckers and owner operators nowadays. They often portray truck drivers as modern day cowboys. Anyways the of all fictional/drama movies are made to thrill us and comedies to show us the humor of everyday life. Still, for good or bad they can affect the public perception of trucking; it's language, history and culture. We made a list with some popular trucking movies featuring trucks and trucking industry.
Big Rig – 2007
This is in fact a documentary film directed by Doug Pray. It offers a modern approach of trucking industry. To make it all happen, there were made four different two-week road trips. The documentary's crew: director and cameraman, producer and production assistant interviewed truckers at truck stops. They drove there in an RV. Big Rig was selected in the 2007 Seattle International Film Festival and the American Film Institute (AFI) Fest 2007.
Big Trouble in Little China – 1986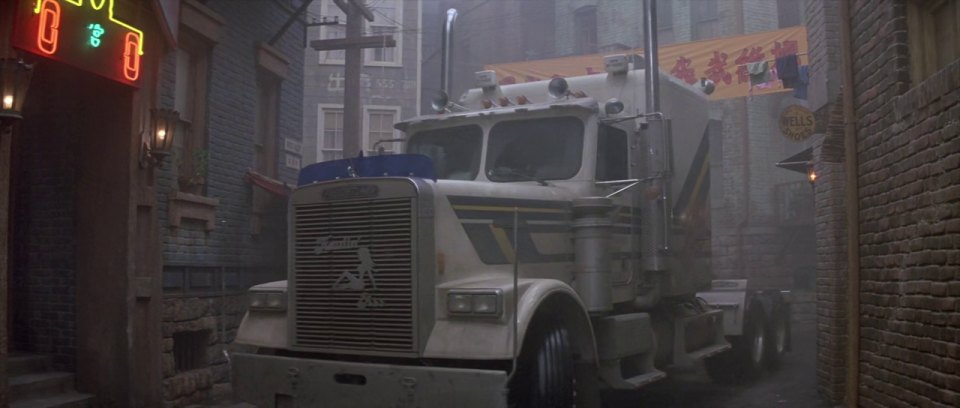 This film was described by director John Carpenter as an action adventure comedy movie. The participation of Kurt Russell, Dennis Dun, Kim Cattrall, and James Hong also made this a top trucking movie. The story is about a trucker Jack Burton played by Russell. He becomes entangled in a mystical battle in San Francisco's Chinatown. Dwayne Johnson- "The Rock" wants to do a remake of the movie with Carpenter directing. The Rock playing the role of Jack, a blue-collar trucker? We're a little sceptic.
Convoy – 1978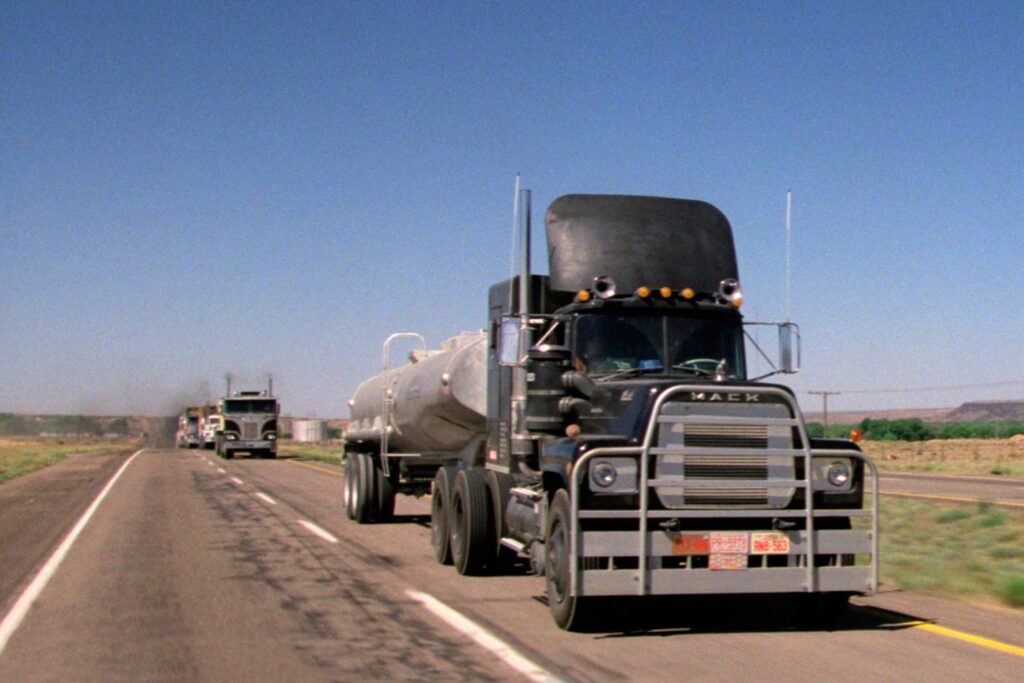 This movie, directed by Sam Peckinpah, was inspired by country song "Convoy," by C.W. McCall. It was originally released three years earlier. Later, a newer improved version of the song was recorded for the movie's soundtrack.. The movie tanked at the box office as a lot of the CB radio hype had died when the movie was released. Still, it remains a classic among trucking industry lovers.
Transformers – 2007
Autobots.This film directed by Michael Bay featured for the first time ever Optimus Prime. Transformers were cool. We always knew. But now we have this great movie to prove it. Even though the original Optimus Prime was a cabover,it doesn't really matter. It's Optimus Prime, a truck that transforms into a robot fighting the evil forces to protect the mankind. Man it just too good.
BJ and the Bear – 1978 to 1981
"B.J. and the Bear" was a serial that continued for 3 seasons. It was 'B.J McKay was played by Greg Evigan. He played an independent trucker. He travelled in a red and white Kenworth K100 cabover with his friend chimpanzee. His name 'Bear' comes from the football coach of the University of Alabama Bear Bryant.
High Ballin' – 1978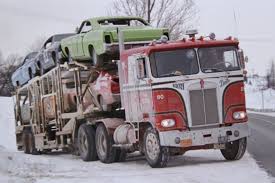 This film is directed by Peter Carter in 1978. It is about 2 truckers that fight off truck drivers hired by a known trucking operation that wants to drive them off the business. Those two truckers are played by Jerry Reed and Peter Fonda. This canadian action comedy movie was panned a lot by critics. They said this movie doesn't reflect real trucking industry but an extremely exaggerated approach of it.
This was our list of some of the most interesting trucking movies. For More Interesting Posts Like This, Please Feel Free To Visit Our Webpage:https://trucks-gallery.com/ and Follow Us On Instagram: https://www.instagram.com/truckk_lovers/
Thank you for your support!