The 'which one is better' debate between Peterbilt or Kenworth trucks is very old. Buying a truck is a great investment in a truckers life, so  you bet a person will want to argue his decision making. There are many factors to think about and compare, but first let's start with some history:
In the US , the greatest authorized brands for the heavy truck industry are Kenworth and Peterbilt. They're both manufactured by PACCAR, an American based company consisting of a dealer network of over 1,800 locations in  100 countries or more. Even though Freightliner Trucks and Volvo sell more trucks annually, Petes and Kenworths are generally considered as the foremost desirable big rigs. Peterbilts are referred to as the "Harley Davidson" of trucks while Kenworths are seen as cheaper , yet still top quality option.
The problem with the Kenworth/Peterbilt debate is that the majority of trucks are made for a particular purpose. For example , you're going to need a different engine and engine and transmission if you are operating a dump truck and idling all the time. 
Because what's under the hood varies a lot one Kenworth could be superior to a similar model from Peterbilt. This definitely is a real win for Kenworth because you'll save money if you purchase smart. Then there's the CAT vs Detroit debate but that's another story…
Resale value is one of the greatest advantages of Peterbilt. You are investing in a top quality  brand name that people will pay for again and again.
I've seen truckers buy a Pete, use it for years, and sell it for more than they paid for! You cannot make a better investment. But you have to be careful because some new models of Peterbilt haven't held really well in the resale market. Peterbilt 387 is one of them.
Kenworths also have decent resale value as well. For example there is Kenworth W900L model which has a great reputation. Peterbilt is still the winner of this argument though. There are going to be many 359s on the roads for many years to come.
The last big advantage for Peterbilt is the interiors. As you see in the picture you get a really neat interiors with a Peterbilt.The majority of show trucks are Peterbilts so there's no shortage of customization options. Your truck is your home faraway from home so why not make it feel that way?
They have roomy and wide cabs for those long rides. Most Kenworths are a few feet narrower; you'll adjust the passenger window from the driver's seat. This much space may not always be practical for in-town trucks so once more , it's important to  choose the right truck for you  and your job.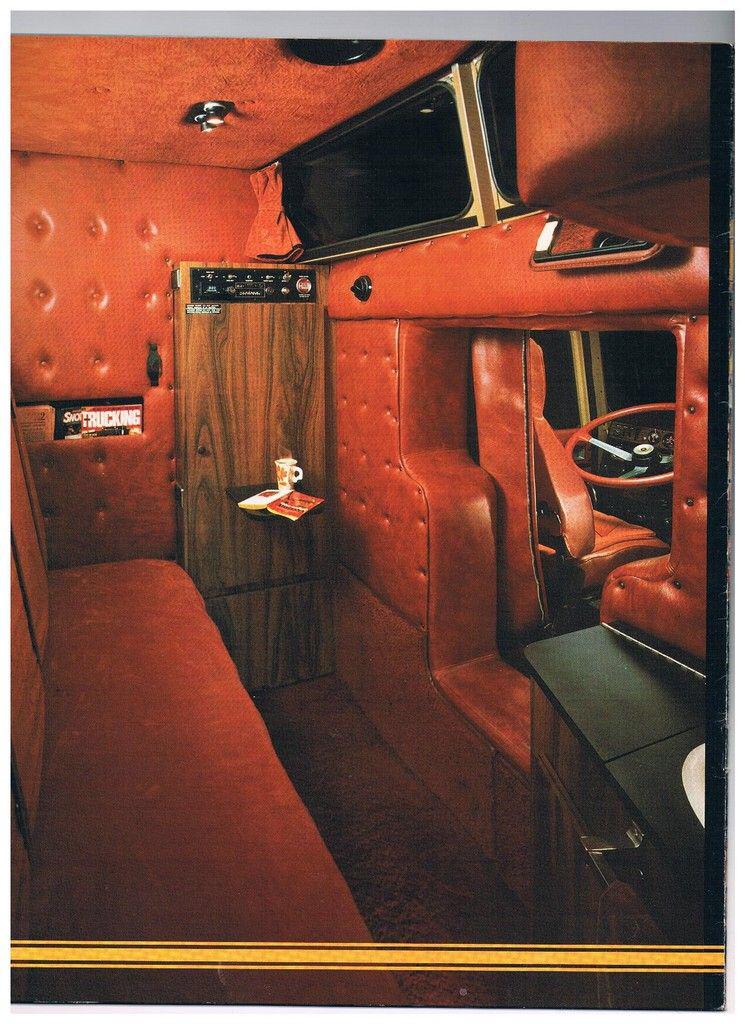 For More Interesting Posts Like This, Please Visit Our Webpage: https://trucks-gallery.com/ and Follow Us On Our Instagram Page For Daily Photos And More! Thank You For Your Support! https://www.instagram.com/truckk_lovers/